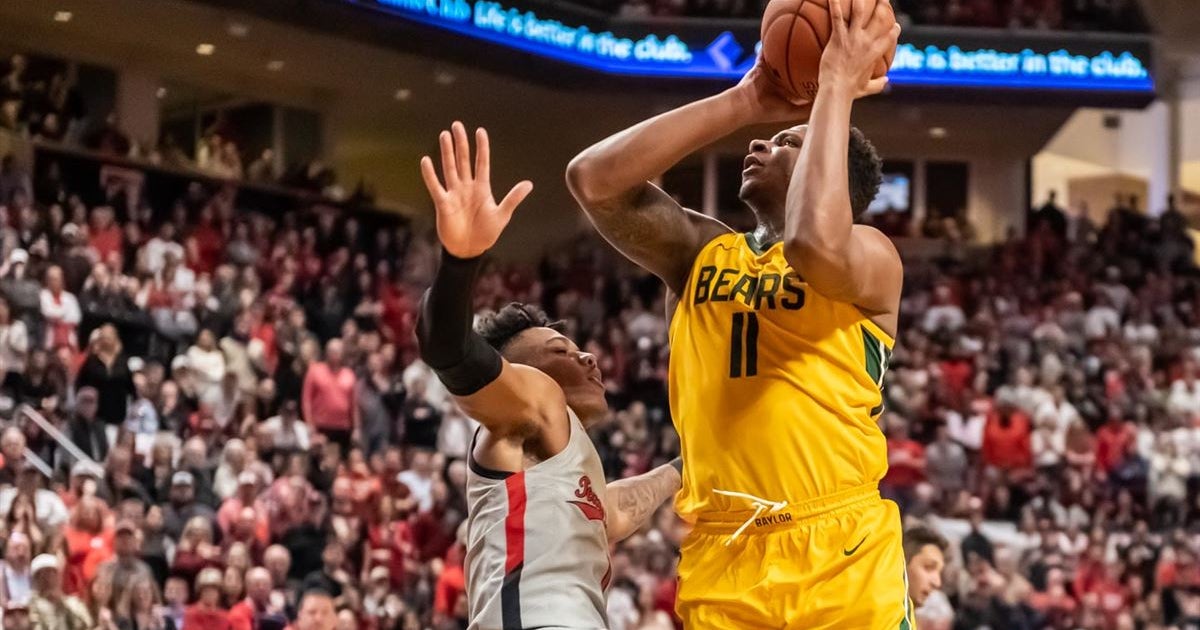 Baylor travels to Texas Tech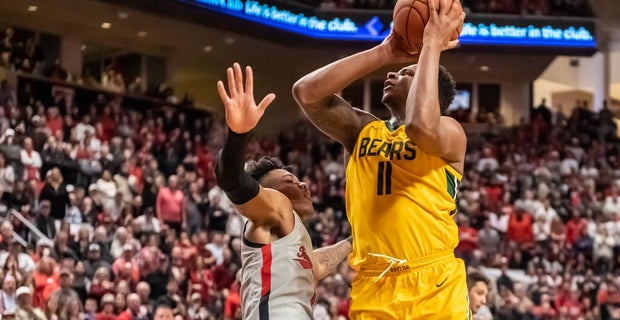 With three Big 12 conference road wins already under their belt, the Bears face their toughest conference test so far in a trip to Lubbock to take on the 15th ranked Texas Tech Red Raiders (11-3, 4-2) this Saturday afternoon at 3pm. Baylor (11-0, 4-0) has had two prior Top-25 games cancelled against Texas and West Virginia, so this will be just their second Top-25 matchup of the season.
Baylor, winners of 11-straight, looks to stop a 3-game winning streak for Texas Tech. The Red Raiders are coming off of a comeback last second victory on the road against Texas this past Wednesday.
SCOUTING REPORT
Texas Tech rebuilding under 5th year head coach Chris Beard has been carried out with a defensive focus. They have been one of the best defenses in the nation the past four years, ranking inside the KenPom Top-10 each season. This year, the Red Raiders are 5th on KenPom. They are holding opponents to a 45.1% effective field goal rate (23rd best) and are forcing a turnover on 26.3% of their defensive possessions (7th)
Try BearsIllustrated.com for $1 Click Here
Their no-middle defense should look very similar to what Baylor fans have seen the past two seasons, as the Bears took that defense after the 2019 season to great success. That season saw Tech finish with the best defense in the nation and a national title game appearance.
Offensively, the Red Raiders are a very deliberate offense, strong on the offensive glass (32nd best rebound rate) and they take care of the ball (15.9% turnover rate, 34th best). While they are merely an average shooting team, those two factors carry their efficiency with the number of chances they are able to create. They are 171st in 3-point shooting, 175th in 2-point shooting, and shoot barely below average with a 49.8% effective field goal rate (167th, 50% is average).
As has been custom for Tech the past few seasons, they have really leaned into the transfer market. This year it is Georgetown transfer guard Mac McClung leading the way offensively. He averages a team high 15.8 points per game. With three strong guards in McClung, Terrence Shannon (13.6 points) and Kyler Edwards (10.4 points) the Red Raiders offense runs through its 3-guard lineup. Edwards and Shannon have good size at 6-foot-4 and 6-foot-6, with Kevin McCullar (6-6) playing the other wing position. Texas Tech doesn't have a lot of size with no player over 6-foot-7 playing big minutes for them. Macus Santos-Silva is their starting center with freshman Micah Peavy and Tyreek Smith also in the post rotation.
GAMEDAY INFORMATION
BAYLOR (11-0, 4-0) at TEXAS TECH (11-3, 4-2)

Jan. 16, 2021 • 3 p.m. CT

Lubbock, Texas • United Supermarkets Arena (15,000)

LIVE STATS: baylorstats.com

WATCH: ESPN

Talent: Bob Wischusen (pxp), Dick Vitale (analyst)

LISTEN: Baylor Sports Network | ESPN Central Texas

Talent: John Morris (pxp) and Pat Nunley(analyst)
NOTES OF THE GAME
Saturday will be the 141st series meeting between Baylor and Texas Tech. Their in-state rivalry dates back to 1937, but this will be the first time both teams are ranked in the Top-15 nationally. The Bears have dominated the series of late going 21-9 against Texas Tech since 2006, including an 8-7 record in Lubbock.
One of only five undefeated teams that have played a minimum of 5-games. They join Michigan as the lone undefeated Power-5 teams. With an 11-game winning streak, Baylor leads the nation in scoring margin (+27.8) and ranks top-10 nationally in 3FG% (3rd, .428), turnover margin (4th, +7.3), scoring (5th, 89.0), assists (5th, 19.7), effective FG% (5th, .590), steal percentage (5th, 13.4), turnovers forced (5th, 19.3), offensive rebound pct. (6th, .387) and assist-turnover ratio (10th, 1.64).
Baylor has won all 11-games this year by double-digits, which is a school record. They are the only team to win every game by 8+ points this season (with more than 4 games played). The Bears have gotten off to quick leads as well, leading every game this year by at least 13 points and taking a halftime lead of more than 13 points in 8 of 11 games played.
Six Bears are averaging at least one made 3-pointer per game and shooting at least 40% from 3-point range: Mayer (48), Cryer (46), Flagler (44), Butler (43), Mitchell (41) and Teague (40).