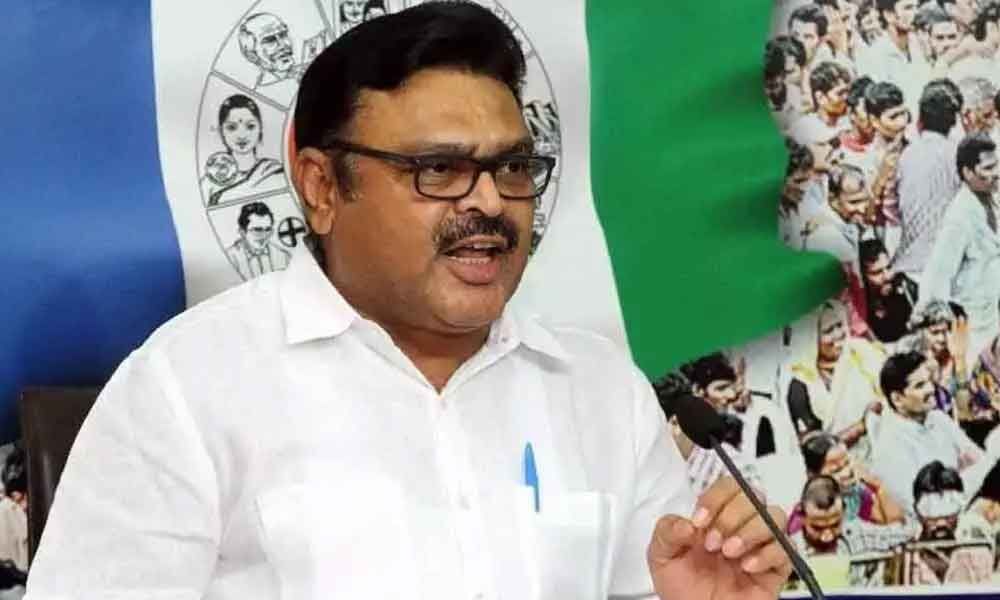 Ambati Rambabu flays SEC's district tours
Amaravati: YSRCP Sattenapalle MLA Ambati Rambabu explained that Point out Election Commissioner Nimmagadda Ramesh Kumar's
Amaravati: YSRCP Sattenapalle MLA Ambati Rambabu explained that Point out Election Commissioner Nimmagadda Ramesh Kumar's tour to districts is aspect of TDP president N Chandrababu Naidu's agenda. He took exception to the SEC making political remarks.
Addressing a push conference at bash central office environment at Tadepalli on Saturday, Rambabu alleged that Ramesh Kumar and Naidu had conspired to consider revenge on Chief Minister Y S Jagan Mohan Reddy and YSRCP leaders.
Ramesh wishes to demonstrate his gratitude for Naidu, who appointed him as Point out Election Commissioner by conducting polls right before his retirement. On the feedback built by Ramesh Kumar on former chief minister Y S Rajashekar Reddy all through his tour in Kadapa district, Rambabu explained that Ramesh Kumar requested to deal with the statues of YSR due to election code but claims he has a distinctive spot for YSR in his heart.
He stated that there was no require for him to point out the CBI case for the duration of his tour which appears to be like blackmailing and terrorising the leaders.
The MLA stated that any election commissioner would would like for clear and truthful elections and also supports unanimous elections that generate a wholesome surroundings. But, Ramesh is encouraging bash-based elections that produce chaos, when the federal government is rooting for unanimous polls with no any party foundation. He alleged that the SEC was being vindictive in direction of the governing administration and misusing his constitutional powers.