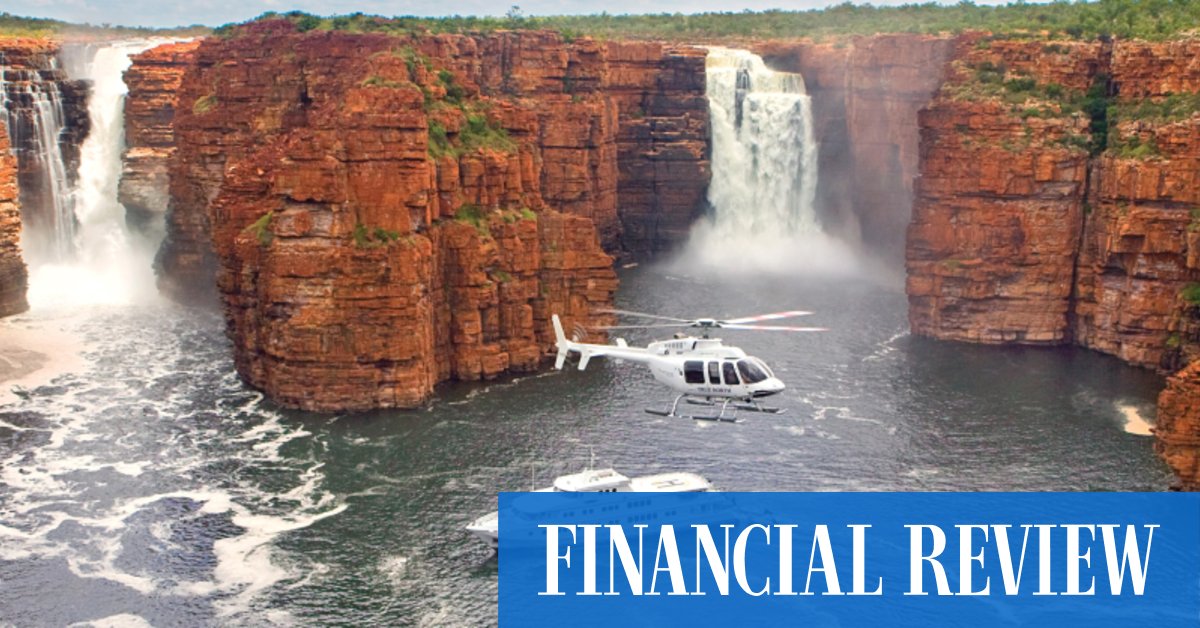 how to put the bon back in the voyage
In Australia, international tourist numbers fell off the cliff from March 20, when the federal government closed the border to all non-essential travel and then began dismissing international cruise ships.
Australians travelling interstate struggled to fill the gap due to border closures and bans. Interstate travel was down 64 per cent for the first three quarters of 2020 compared to 2019. At least intrastate travel was only down 32 per cent across the board, given it was the sole option many Australians had.
Melbourne-Sydney – the usual No. 1 slot every year for Qantas – didn't make it into the top five routes this year.
"[The year] 2021 will continue to favour regional tourism, with two-thirds of tourism spending in regional destinations already coming from local and intrastate visitors," says Deloitte Access Economics partner Adele Labine-Romain.
"There's still the prospect of a strong 2020-21 summer season for operators in many of Australia's regional destinations – though some will now face a further challenge as Sydneysiders cancel travel plans over the holidays."
The worst pain will continue to be felt by city hotels and operators, given two-thirds of their pre-COVID-19 tourism income came from interstate and overseas visitors.
"Australia's cities now need to replace 35 per cent of their usual hotel turnover from international visitors," says Labine-Romain. "That means convincing corporates to start moving around the country, and coaxing leisure visitors to the city. There's a big gap to close."
The upmarket Fullerton brand debuted in Australia in late 2019 with a luxury heritage-facade hotel on Sydney's Martin Place. The Singapore-based general manager of Fullerton Hotels and Resorts, Giovanni Viterale, says business is slowly returning to his hotels in Singapore and Sydney, with the marked trend of guests wanting lavish getaways that prioritise "demand for luxury experiences over discounts". This includes upgrading to suites with views and in-room dining.
Out bush, traditional Australian regional favourites like Byron Bay and the Gold Coast, the Blue Mountains to Mudgee, plus the Barossa Valley and Adelaide Hills, Broome and Margaret River have all done a roaring trade this year, filling to capacity for many weekends and school holidays.
Given 2021 looks set to continue as a story of rolling border closures and hotspot clusters, here's a quick guide as to what to expect.
Flying: We're getting there … slowly
By March 2021, Jetstar intends to operate more than 850 return weekly flights across 55 routes in Australia – a 110 per cent increase on its March 2019 schedule. Jetstar will deploy its A320 fleet (normally operating to overseas destinations like Bali ) on these routes.
Qantas is inching towards having more than half its domestic network back online. The biggest impediment is closed borders, and Prime Minister Scott Morrison has long flagged border restrictions are a "fact of life" in Australia until there's a vaccine – and even then, until there's been time to widely administer it.
With many people still nervous about confined spaces, private air charters were winners in the aviation space this year. That story will continue in 2021 as travellers seek a seamless flight experience accessing private airports with no queues, and few people on their plane.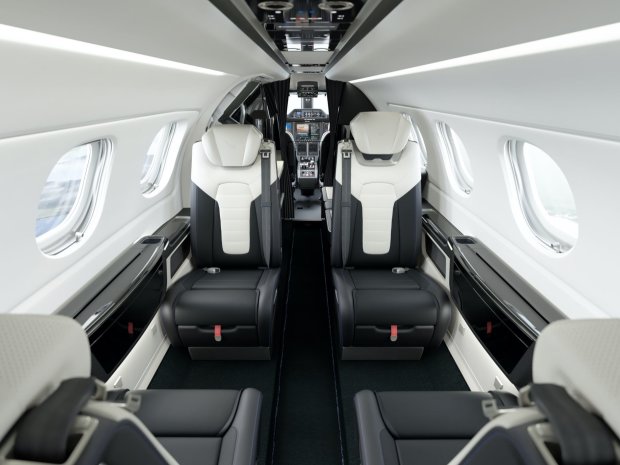 Qatar Airways recently released interesting data for those anxious about flying. The airline says that since February 2020, only 582 positive cases have been identified across more than 4.6 million passenger-flown sectors operated by Qatar.
And less than 0.002 per cent of its operating cabin crew have been affected by COVID-19, with no new cases recorded among crew while in service since the introduction of full personal protective equipment (PPE) in-flight uniforms in May.
Improved health and safety in the air – the removal of touchpoints, like magazines from the back pockets of most airline seats, along with switching to single-serve food items, and restricting or closing lounge access – has been a global trend this year.
Qatar is one of the "big three" international carriers into Australia that has kept flying in, with Singapore Airlines and Emirates. At present, Qatar is doing daily flights from Doha to Sydney and Melbourne; four times a week into Perth; three times into Brisbane and twice into Adelaide. Worldwide, the Doha-based airline is now flying to 100 of its 160 pre-COVID-19 destinations. By March 2021, Qatar intends to build to 126 destinations.
Domestic travel: How to nail it
So 2020 taught Australians it's possible to wait more than an hour for a takeaway coffee during peak season in Byron Bay – and South Australia's Barossa Valley only has so much parking.
Even with closed borders, states with low transmission rates – and with populations willing to travel – performed well. South Australian Tourism Commission chief executive Rodney Harrex says his state's regions enjoyed one of their strongest winters with many people out and about. The huge success of SATC's vouchers – $100 off for a city hotel stay and $50 off in the regions – has led him to repeat the offer in January. "It's about encouraging people to be flexible, get out and bounce around," Harrex says. "The vouchers had a terrific knock-on effect."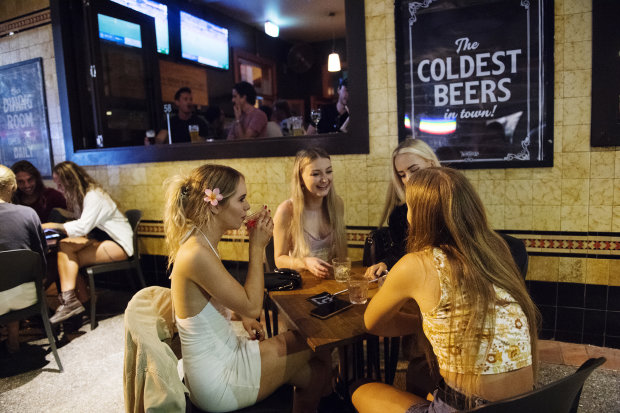 As Australians get more adventurous in 2021, many will seek more hidden gems off the beaten regional track. Abercrombie & Kent's regional boss Sujata Raman recommends the Kimberley in WA and the Northern Territory's Arnhem Land for those craving space.
If you want to follow the experts, Melbourne-based Lonely Planet co-founders Tony and Maureen Wheeler intend to head towards Cairns next year, to see the Jarramali rock art at Laura, inland from Cooktown. The Barrier Reef and remote white-sand Lizard Island are also firm favourites.
"Writing Islands of Australia brought up the islands I still haven't visited around Australia – the Tiwi Islands and Groote Eylandt in the north, Moreton and Stradbroke right off Brisbane," says Wheeler. "I was so impressed by Dirk Hartog off WA that I'd happily do a repeat trip."
Sydney-based James and Hayley Baillie, of Baillie Lodges, will spend time at their Capella Lodge on Lord Howe Island, then plan to do an expedition yacht charter from Cooktown to Lockhart River in Queensland.
As regional bubbles (hopefully) open up next year, Australian-flagged True North's inaugural cruise to the Solomon Islands is top of the Baillies' bubble bucket list, followed by a separate trip to exotic Nihi Sumba resort on Indonesia's Sumba Island. "We might be dreaming," qualifies James. "Let's see what 2021 brings."
Cities like Hobart and Melbourne did particularly well with Australian travellers this year, according to Jetstar data.
Brisbane, Perth, Hobart, the Sunshine and Gold coasts, plus north Queensland were the standout performers over the past couple of months for Virgin Australia.
The busiest routes for Qantas this year (until the end of October) were Brisbane-Cairns, which came in at 14th place in 2019; Perth-Broome (20th in 2019), and Brisbane-Townsville (11th). The second-busiest route in the world of Melbourne-Sydney – the usual No. 1 slot every year for Qantas – didn't make it into the top five this year.
Cruise: Voyages from 2022 onwards sell out
The cruise industry remains in limbo in Australia, with international ships still banned until March 17. More than $2 billion has already been lost this year, according to the Cruise Lines International Association in Australia.
A number of cruise lines put their ships back on the water, mainly around Europe, during the summer months, with varying degrees of success. But the industry is doing its utmost to find a way to cruise in the coronavirus era. Given more than 30 million people cruised in 2019 aboard more than 272 CLIA member ships, there's a lot at stake. The industry was valued around $US150 billion ($199 billion) pre-2020, and was one of the travel industry's fastest-growing sectors.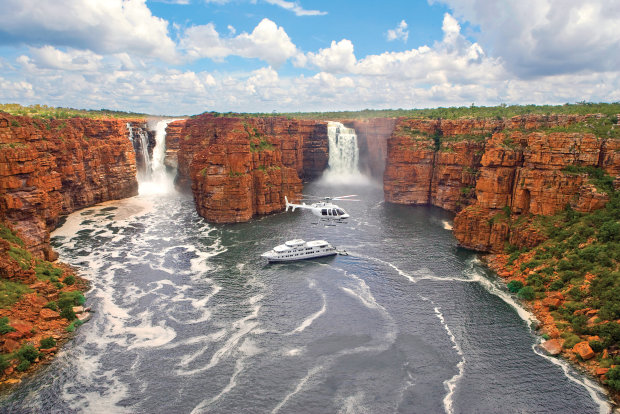 Australia has only two domestic-flagged cruise products: True North, based in the Kimberley, and Cairns-based Coral Expeditions. For the time being, they are your best option. But a number of small-ship cruise lines, notably French-flagged Ponant, have been lobbying hard to return. Ponant has the go-ahead to begin cruising in New Zealand early in 2021, then hopes to restart its popular Kimberley cruises from April.
Despite the cruise headlines earlier this year, such as the Ruby Princess, it seems cruise lovers' enthusiasm has not been dented. A number of lines, including Oceania, Cunard and Seabourn, report their cruises for 2022 and 2023 are selling out, with many punters electing to take 30-day voyages. For a start, there have never been better terms and conditions. Oceania only requires a 10 per cent deposit to secure a suite.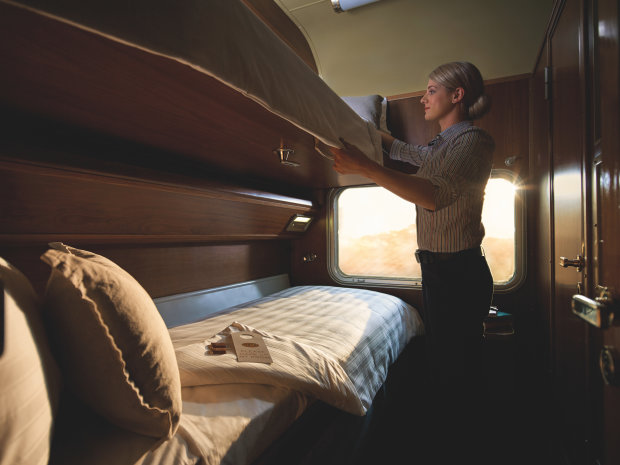 Rail has become an interesting cruise alternative. Journey Beyond can't keep up with sales for its four trains: The Ghan, Indian Pacific, Great Southern and The Overland, and has put on more 2021 trips to meet demand.
When can I go overseas?
Word in the travel industry is that we should have a trans-Tasman bubble by March 31, but clusters will affect the timing.
Common wisdom is that the Australian government will see how a bubble with New Zealand goes then open up next to Singapore a couple of months later, and eventually to more Asia-Pacific countries. Fiji is a strong contender, along with any other regional nations managing the pandemic well.
Most experts say forget the United States or Europe until at least the end of 2021.
Qantas CEO Alan Joyce has been vocal in arguing we need a vaccine to bring back mass travel given that bubbles are too prone to collapsing due to outbreaks – vis-a-vis the attempt to open a bubble between Singapore and Hong Kong. The air travel bubble (ATB) was supposed to open in late November, but has been indefinitely postponed.