Coronavirus live updates: Ireland considering travel restrictions from Britain as other European countries suspend UK flights | World news
10:12
Elderly and vulnerable churchgoers should think carefully about the risk to themselves before going to church on Christmas Day, the archbishop of Canterbury has said.
"Don't feel under compulsion. Do what is sensible. My mother, who is in her 90s, will not be going to church, I'm sure, because it's too dangerous," Justin Welby said on Sunday. "There are clergy, who have underlying health conditions, who will not be going to church."
People could instead ring the Church of England Daily Hopeline, offering prayers, carols and talks specially for Christmas, he said. He also urged them to get out for fresh air, if possible, watch television and talk to people on the phone.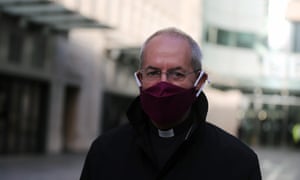 Updated

09:15
Hopes for hugs and hand-holding in care homes this Christmas have been dashed in swathes of south-east and eastern England by new tier 4 rules banning close-contact indoor visits.
Guidance issued last night by the Department of Health and Social Care said visits to care homes in tier 4 areas can from today only take place behind substantial screens, in visiting pods or through windows. The emergence of a new, more transmissible strain of Covid-19 has also raised fears about the ongoing safety of close-contact visits outside tier 4, enabled by rapid testing, which does not detect all positive cases.
The cancellation of contact was described as "incremental tragedy" by Judy Downey, chair of the Relatives & Residents Association. She acknowledged the potential higher risk of infection in care homes from the new strain of the coronavirus, but said: "hopes have been got up so cruelly".
"Some families are no longer being recognised," she said. "Spouses are going in and the person turns their face away and says: 'Who is that?'"
[ Read on]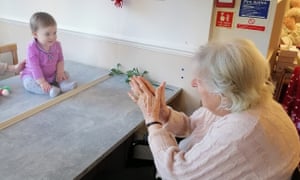 08:55
Ireland considering travel restrictions from Britain – minister
Updated

08:28
Italy to suspend flights to and from UK over new Covid strain
Updated

08:22
Health authorities in south-west Spain are investigating a cluster of Covid infections that erupted after a barber and 17 of his customers in a small town in Extremadura tested positive following a group trip to Turkey for hair transplants.
Manuel Parada, a 36-year-old barber from Calamonte, organised the three-day treatment visit earlier this month.
By last Thursday, 29 people in the town had tested positive for Covid – including Parada and 14 of the travellers – and 250 close contacts had been identified.
The town's primary school, which has more than 500 pupils, has been closed after a handful of cases were detected among students' families.
Authorities have yet to establish the source of the infections, but are looking into whether they can be traced to the coach driver who drove the men back from Madrid's airport.
The travellers were tested for the virus after it emerged that the driver had tested positive last Wednesday. Unaware that they had Covid, the men had spent a week going about their lives as usual.